---
Space Weather Canada (Canadian Space Weather Forecast Centre)
National Resources Canada - Government of Canada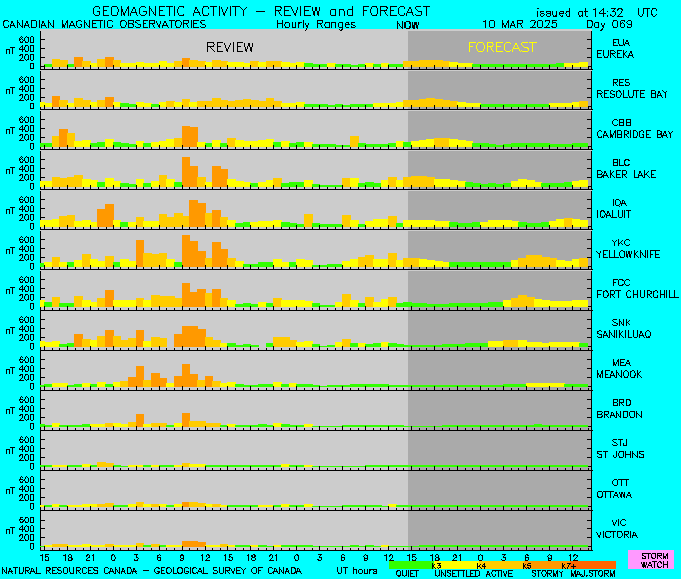 ---
Space Weather Services - Bureau of Meterology
Australian Government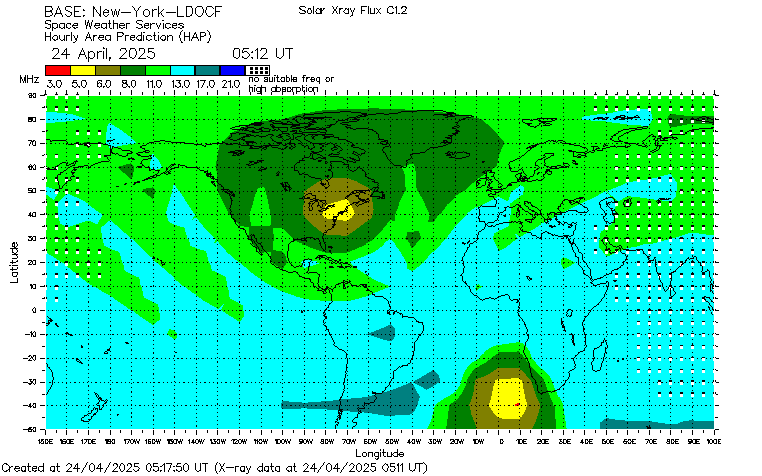 ---
---
---
Estimated international sunspot number (EISN)
SILSO Data - Royal Observatory of Belgium Brussels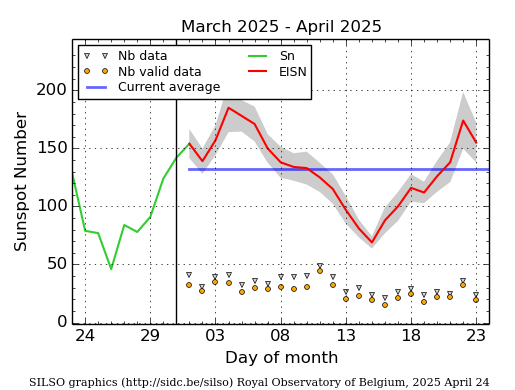 ---
iNTEGRATED SPACE WEATHER ANALYSIS SYSTEM (iSWA)


---
---
Space Weather Prediction Centre - NOAA - National Weather Service - USA.gov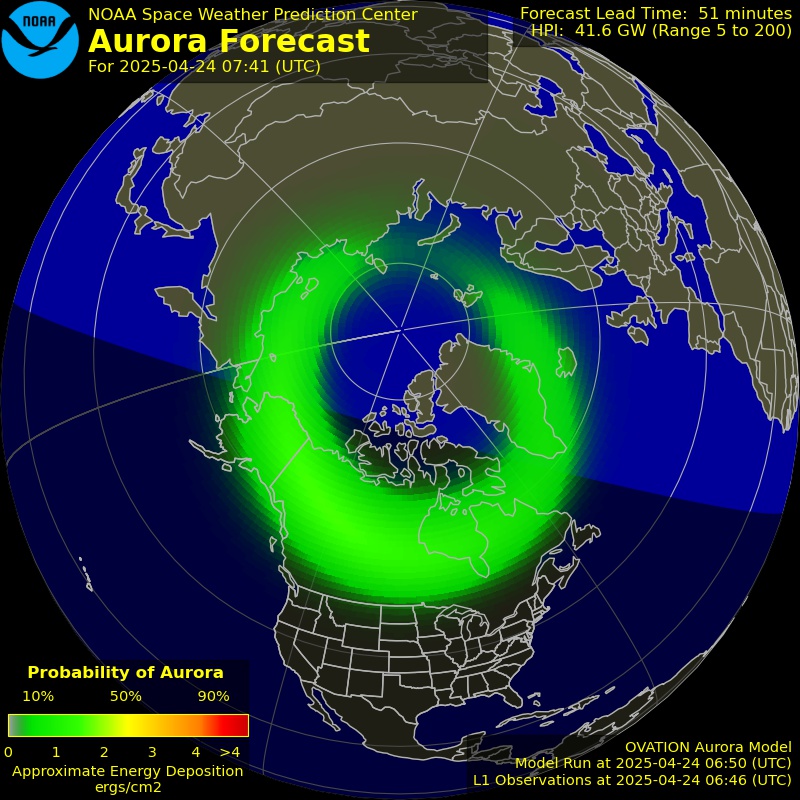 ---
---
Solar Index Terms
A Index: A measure of the level of geomagnetic activity over the globe for a given day. A mean 3-hourly "equivalent amplitude" of magnetic activity is based on K index data from 11 Northern and 2 Southern Hemisphere magnetic observatories between the geomagnetic latitudes of 46 and 63 degrees. Ap Index: A daily index determined from eight A index values.

Geomagnetic Activity: Natural variations in the geomagnetic field classified into quiet, unsettled, active and geomagnetic storm levels.

Geomagnetic Storm: A worldwide disturbance of the Earth's magnetic field, distinct from regular diurnal variations. A storm occurs when:
Ap = 29 to 50 (minor storm)
Ap = 50 to 100 (major storm)
Ap >= 100 (severe storm)
K Index: A quasi-logarithmic local index of the 3-hourly range in magnetic activity relative to an assumed quiet-day curve for a single geomagnetic observatory site. First introduced by J. Bartels in 1938, it consists of a single-digit 0 through 9 for each 3-hour interval of the universal time day (UT).

Kp Index: The planetary 3-hour-range index Kp is the mean standardized K index from 13 geomagnetic observatories between 44 degrees and 60 degrees northern or southern geomagnetic latitude. The scale is 0 to 9 expressed in thirds of a unit; e.g., 5– is 42/3, 5 is 5 and 5+ is 51/3. This planetary index is designed to measure solar particle radiation by its magnetic effects. The 3-hourly ap (equivalent range) index is derived from the Kp index.